We are mobile.
We travel to you.
*No need to arrange for rides and pick-up from your local dental office. We bring the state of the art mobile dental care to you. It is convenient, and reliable and an appointment can be booked anytime. *Instruments are sterilized and disinfected using the same procedures as in a dental office.
*Your dentist will have a full report of the dental hygiene examination sent at the end of your appointment. PREVENT THE HIGH COST OF DENTAL PROBLEMS.
* Regular dental hygiene is the easiest, cheapest and most reliable way to prevent expensive, and often painful dental problems.
*The cost of mobile dental care is the same or less than going to your local dental hygienist in a dental office.
*All dental insurance is accepted.
Andrea Noel
I have been a dental professional of 12 years.
Dental hygiene has always been a passion and I want to help those who have limited mobility, still have access to state of the art dental services.
I received my Diploma in Dental Hygiene from the College of New Caledonia, in Prince George
Then received a Bachelor of Science Degree in Dental Hygiene from the University of British Columbia.
I further took the DECOD course from the University of Washington, which stands for "Dental Education in the Care of Persons with Disabilities"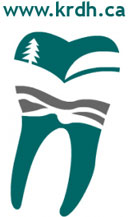 If you are limited by mobility  from seeing your regular dental hygienist in a dental office, a mobile dental hygienist can provide the best outcomes for a healthy smile and is gentle, effective and quick. You can maintain regular dental care by using Kootenay River Dental Hygiene Inc. Call us today!